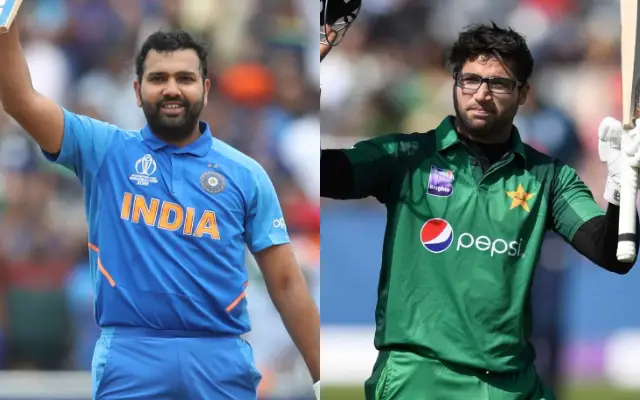 Deep Dasgupta, the former Indian player, has compared Pakistan's opener, Imam ul Haq to India's Rohit Sharma in One Day Internationals (ODIs).
He said although Imam's strike rate is a bit slow in powerplays as compared to the middle overs, he stays on strike for a longer span.
The former Indian player compares Imam Ul Haq to Rohit Sharma in ODIs
"The way you build your innings is similar to Rohit. Your strike rate is slightly low in the powerplay compared to middle overs but you play long innings," he said.
"If an opener has five not-outs in 37 innings, it tells that even though he starts slow but he plays for long," he added.
Replying, Imam ul Haq said opening with Fakhar Zaman in ODIs, he has noticed his different way of batting. Putting the case, Imam believes that either he or Babar have to maintain their wickets at least till 40 overs.
"I open with Fakhar Zaman in ODI cricket and his way of batting is completely different than me. In this case, between me and Babar Azam, one has to bat for 40 overs," he revealed.
Reminding the stats of the last two years, he revealed that Babar and he has ended up in the dead overs scoring at least 300+ as the top-order batsmen.
"For the last two years, we have followed this pattern in ODI cricket. The stats also show that either Babar or I have played till the end, we have ended up scoring 300+," Imam maintained.
Earlier, on facing criticism, Imam said that India believes in Sharma and supports him even in his bad times similarly Pakistan shall support him too.
Also, see: