Hasan Ali ruled out of Tests due to rib fracture:
The Pakistani pacer, Hasan Ali has been ruled out of the upcoming home series of 2 Test matches against Sri Lanka. Hasan Ali, who claimed the most wickets [45] in the year 2017 for Pakistan in ODIs, recovered from his back injury days ago after resting for seven weeks only to get injured again. Hasan is now out for another six weeks, which will also result in him missing the 2 home Tests against Sri Lanka. Hasan will start his rehabilitation process at the National Cricket Academy from Monday.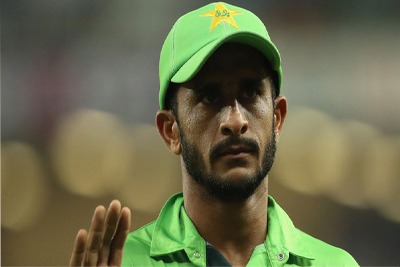 Hasan Ali's absence due to injury and Pakistan's lack of proper fast bowlers:
Pakistan had already been suffering from a weak pace bowling attack in Test matches, as seen in their tour to Australia, and Hasan's injury just rubbed the salt into the wound.
Hasan Ali, who made his Test debut in 2017, claimed 31 wickets in 9 matches at an average of 28.90.
Pakistan's new Test skipper Azhar Ali talked about the lack of genuine fast bowlers by saying that they have been struggling without proper fast bowlers for five to seven years. He added that the quality of first-class pitches in Pakistan made it look like there was no need for proper fast bowlers as the medium-pacers were taking a lot of wickets.
Azhar Ali explained that a few years ago, the bowlers got away without 'bending their back' but now there is a need to put some effort, and things are changing. Azhar suggested that if they get flat wickets in first-class, where just swinging the ball at a medium pace is not enough, then they will get more bowlers who can do more than that.
Pakistan's lack of proper fast bowlers made them bring in the 16-year-old Naseem Shah and the 19-year-old Muhammad Musa against Australia. While the pair generates a decent amount of pace, they are very inexperienced.