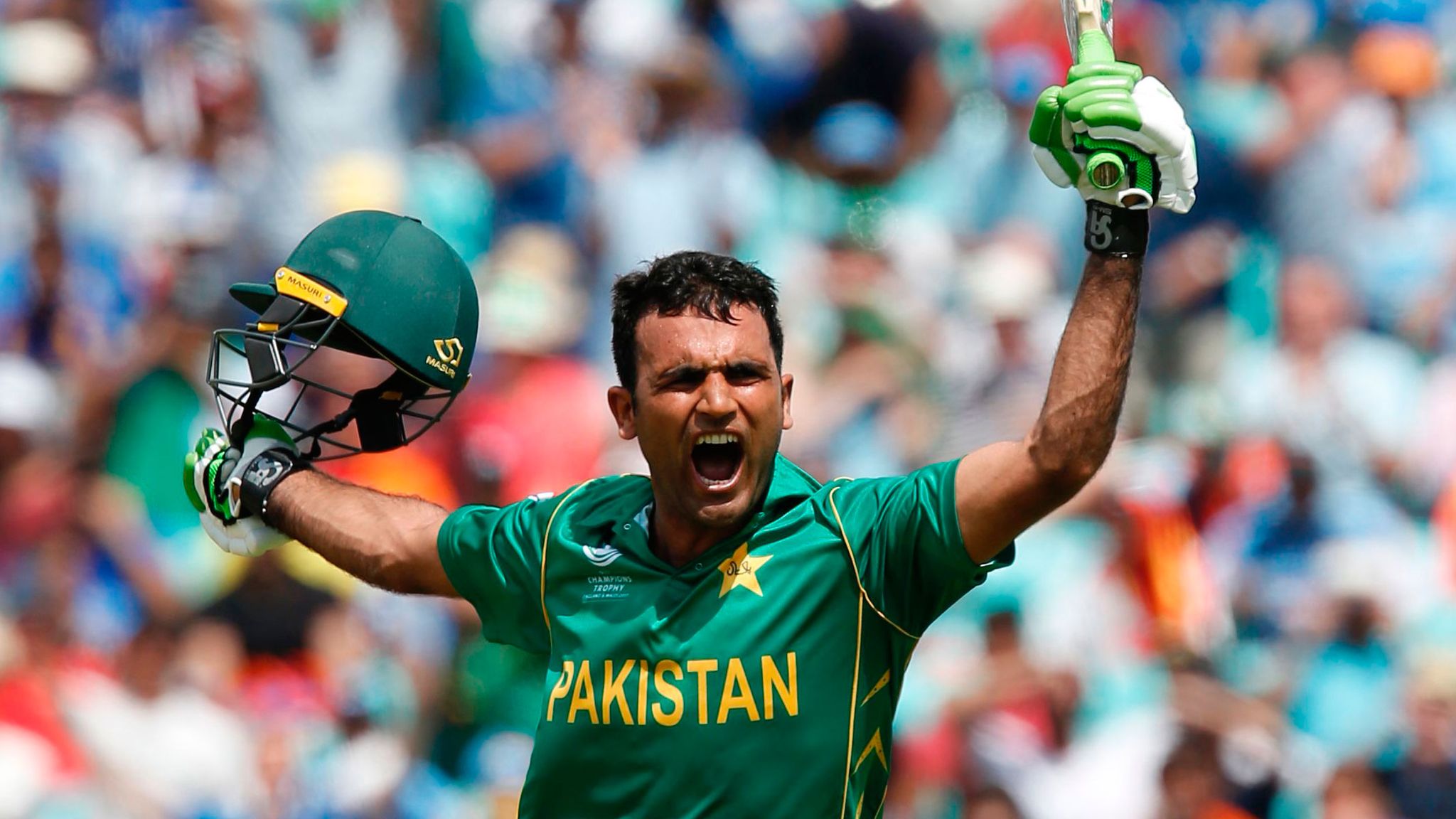 Despite being COVID-19 negative, Pakistani opener Fakhar Zaman has been ruled out from the squad as Pakistan are on their way to voyage New Zealand. Fakhar developed COVID-19 like symptoms as he caught fever but is free from the virus.
Although having no symptoms and being ruled out from the squad for the Pakistan tour of New Zealand, there was a question mark but his miserable performances are clearly the answer.
"The decision to withdraw Fakhar from the tour was made keeping the health of the rest of the squad members as a top priority," the Pakistan Cricket Board said in a statement on Sunday.
May it be T20 or ODI, he has been out of his form and has not scored to inspire the masses. However, the rest of the squad has been departed today to the host nation.
"Fakhar's COVID test report was received on Saturday which came out negative but today he picked up the fever. As soon as his condition was reported, he was isolated from the rest of the squad in the team hotel," said Sohail Saleem, the team doctor.
"We are constantly monitoring his condition and remain hopeful of his quick recovery; however he is not fit to travel with the squad and as such has been withdrawn from the touring party," he added.
Notably, Pakistan are to play three T20Is and two tests as the tour is to get started by 18th December. However, the fans are happy as Fakhar misses out. Let's have a look at a few tweets:
Watch: Happy fans after Fakhar Zaman has been dropped from the New Zealand tour
#NZvPAK #NewZealand#ICC : some bad news for Pakistani fans #fakharzaman ruled out of #PAKvNZ series.

Le #Pakistani fans:???????? pic.twitter.com/pJ6frwkjm1

— saad (@saadikhan67) November 23, 2020
انکو کوئ بتائے کہ ہم بہت خوش ہیں کہ وہ ٹیم کے ساتھ نہیں ۔۔ ہاہاہا ۔۔۔ باقی اسکی صحت کے لئے دعا کرتے ہیں ۔۔ #fakharzaman #PAKvNZ https://t.co/tLIteyUfrH

— MƲƝЄЄƁ (@muneebakram1992) November 23, 2020
fakhar zaman Right now:#fakharzaman pic.twitter.com/BKVytzzfCe

— Nawaz tweets (@TweetsNawaz) November 23, 2020
Good news : Fakhar Zaman ruled out of Nz tour#fakharzaman #PAKvNZ pic.twitter.com/z3u88SrNSJ

— OSAMA???? (@SunoOsama) November 22, 2020
Fakhar zaman doesn't deserve a place in National team.
His only inning was in CT17.
May he recover soon.#fakharzaman best wishes

— Muhammad Ajmeer Khan ☆ (@AjmeerMuhammad) November 22, 2020
I think you mentioned it wrongly. It should be bad news for New Zealand ????

— Rushabh Shah (@mostly_rushabh) November 23, 2020
Who said it's a bad news ???? ..
It's certainly a bad news for Blackcaps ???????? ..

— Daughters hero ???????????? .. (@uxmanxafar) November 23, 2020
Also, see: