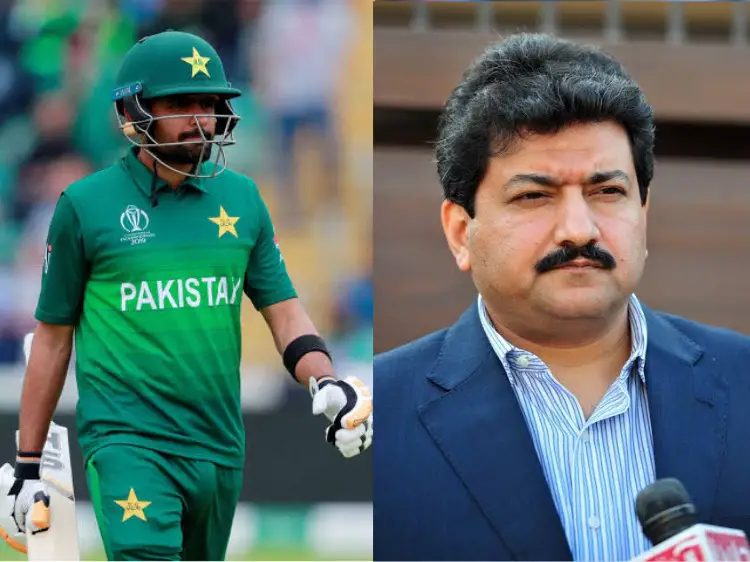 Hamid Mir, a well-known media anchor person believes that Pakistan's captain, Babar Azam should not be allowed to play cricket until he is proven innocent.
In a show, Mir also talked about his captaincy and demanded the Pakistan Cricket Board (PCB) to sack him as the skipper until the legal issues are resolved.
In recent days, Babar was accused of some blames by a Lahore girl named Hamiza Mukhtar who claimed that the Pakistani skipper has been with her for years. She also told the media that she is supporting Babar and his family financially whereas, he kept on using him sexually, harassing, beating, and keeping her in rental houses to fulfill his desires.
She further added that they both want to get married but once he got fame, he started ignoring her and refrained. The hug fan-base of Babar has still not accepted the accuses and term them as 'false'. Also, the case has been dismissed by the court.
Hamid, a few days back, cleared his thoughts saying "Babar Azam shouldn't be allowed to play for Pakistan until he proves himself innocent, he should prevail himself in court and face the trial. PCB must seek captaincy from him."
Hamid Mir: Babar should not be allowed to play cricket until proven innocent
Also, see: