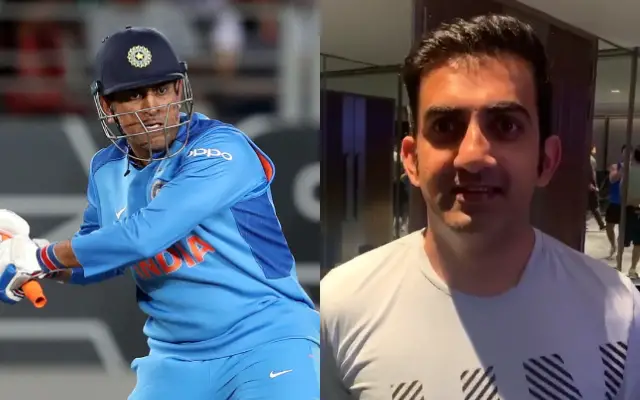 Gautam Gambhir, the former Indian cricketer, believes no one shall force MS Dhoni to retire and the decision shall justly be dependent upon Dhoni's will either to retire or not. He believes if Dhoni can still play well, he shall not stay backward despite, shall try to win the matches for India.
Gautam Gambhir: If Dhoni believes he can win the game for India, he shall step in
"Age is just a number, I think if you are in a very good form if you are hitting the ball really well," Gambhir was quoted as saying on Star Sports show Cricket Connected.
"MS Dhoni, if he is hitting the ball really well, if he is very good form, if he is enjoying the game and if he thinks that he can still win the game for the country at that number especially at six and seven.
"If he is in great fitness and form, he should continue playing because no one can actually force anyone to retire," Gambhir stated.
The topic of MS Dhoni's retirement has been trending for a few months. It seems like his own nation has stood against him and wants him to retire. MS Dhoni has served India Cricket for so long, and he, no doubt, deserves a farewell with dignity. A few are of the thoughts that if he has not taken part in international cricket since ICC World Cup 2019 and has been on the gap for this much longer, he shall think about retirement.
However, a few believe that it is totally up to Dhoni whether to come back or not. He thought that after performing in the cash-rich league, he would make a comeback on behalf of his T20 league's performance.
"A lot of experts can put a lot of pressure on people like MS Dhoni because of their age and stuff but again it's an individual decision, when you started playing cricket it was your individual decision," the 38-year-old added.
It is to be noted that Gautam earlier has said Dhoni has not provided match-winners to Team India as Sourav's made team has been passed on to him.
Also, see: