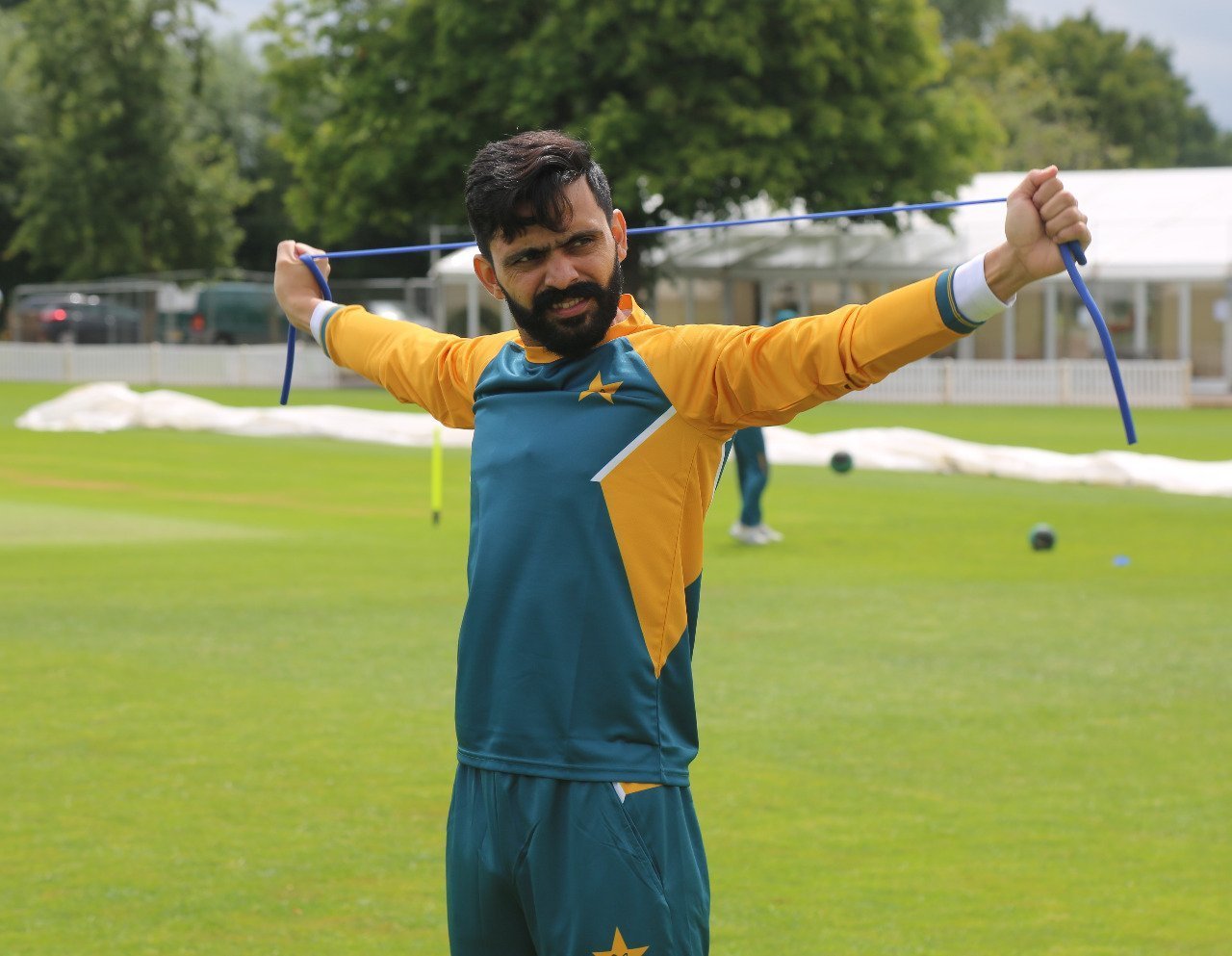 The test cricketer Fawad Alam was spotted being aggressive and shooting back at a journalist who asked if Fawad has now been limited to domestic only after his unsatisfactory performance in the second test match he got chance after a decade.
However, the journalist clarified that he is asking on behalf of people as the criticism was clear on social media after his performance
Fawad Alam gets aggressive on a journalist's question
"You always score big [in domestic cricket] but recently you got a chance as well [in international cricket] but the way you perform in domestic cricket … the same fire was missing in Tests," posited the Karachi-based reporter before posing the question.
"What was the reason for that? Is it that after such a long time away from international cricket, you have become limited to a domestic-level player? Is there something amiss?"
"Are you saying that I've become limited to domestic cricket?" he quickly shot back.
"First, you clarify whether the people are saying that, or are you?" the cricketer asked aggressively repeated more than once.
The talented Pakistani left-handed batsman was deprived of international cricket for so long amidst the Pakistan Cricket Board's selection criteria. The player has kept himself fit meanwhile and played List A cricket where he scored centuries as well.
Making his test debut bake in 2009, he achieved the milestone of becoming the first cricketer to score test-century on debut away home. The player was not given any chance despite his brilliant knocks. He got features into List-A and first-class cricket where he achieved something more than exceptional. Hitting runs and centuries must have sought the attention of the management after the fan following criticize them for not selecting him despite his performance. But his chance to play was washed with the rain as rain hit hard in the second innings after he failed on a duck in the first inning.
Also, see: