Chris Gayle expected to return in the second half of BPL:
Star T20 batsman, Chris Gayle is expected to return to Chattogram Challengers' side in the second half of the Bangladesh Premier League (BPL), after recovering from a hamstring injury.
Chattogram Challengers had picked the 40-year-old at the BPL draft in November, but Gayle claimed that he was not aware of it, at a press conference in South Africa. A few days after Gayle's claim, BCB CEO Nizamuddin Chowdhury confirmed that Gayle had indeed signed on for the draft. Nizamuddin Chowdhury also made it clear that Chris Gayle's team had confirmed his participation, and he is expected to turn up for Chattogram, depending on his fitness.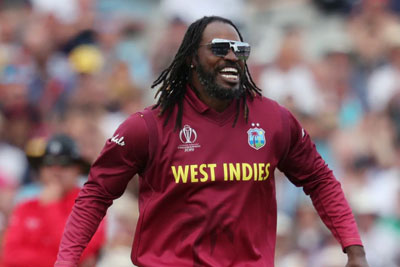 Chattogram's managing director KM Rifatuzzaman revealed that Gayle has a hamstring injury, and he will need some time to be completely fit. KM Rifatuzzaman also revealed that Gayle was always going to play in the BPL, and even though they did not have him for the entire campaign, he is likely to be available in the latter part.
Chris Gayle in previous seasons of Bangladesh Premier League (BPL):
Chris Gayle has featured in every season of the Bangladesh Premier League (BPL) since the inaugural season in 2012, in which he played for Barisal Burners, which was later renamed to Barisal Bulls in later seasons. He has played for five different teams in the last 6 seasons of BPL, featuring in Rangpur Riders for the previous two seasons.
Gayle also holds the record of scoring top 3 out of 6 highest individual totals in all the seasons of the tournament, with the highest one being an unbeaten 146 in the BPL 2017 final. Gayle also holds the top 4 spots of hitting the most sixes in an innings. He has struck a total of 120 sixes, the most by any batsmen in BPL, with Sabbir Rahman coming on second with 62 sixes.