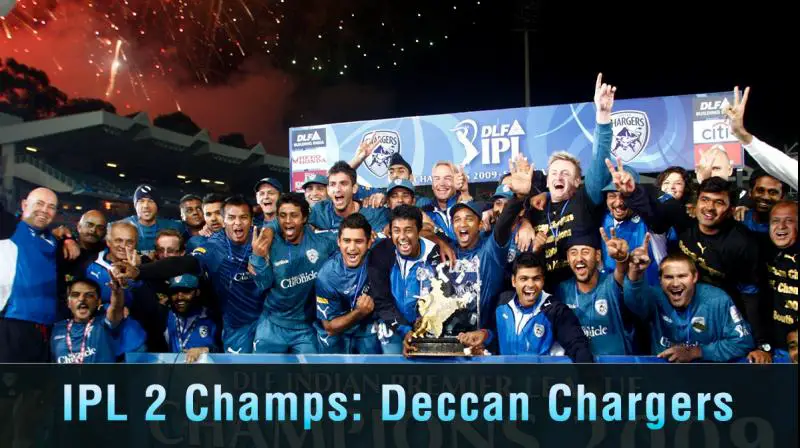 The Board of Control of Cricket in India (BCCI) is to serve a mega-blow because as per the orders of legal court, their decision of eliminating Deccan Chargers has termed as illegal.
The side was eliminated in 2012 due to financial disruptions. According to the orders, BCCI will have to pay more than $640 Million to the chargers owned by the Deccan Chronicle Newspaper group.
BCCI to suffer a mega blow as court orders to pay $640 Million to ex IPL side, Deccan Chargers
"They have been directed to pay 48 billion rupees ($640 million) plus taxes which might amount to about 80 billion," the legal representative said on condition of anonymity.
"We haven´t received the judgment copy yet, only after reading we will decide next plan of action," Hemang Amin, the interim chief executive of the BCCI, was quoted as saying by the Economic Times newspaper.
The ex IPL franchise was declared as the Champions in the second edition of the Indian cash-rich T20 league. Match-fixing and financial combats have been the part of IPL and for the reason, Chennai Super Kings and Royal Challengers Bangalore had also suffered elimination from the league for two seasons.
IPL was all set to be kicked off by 29th March. It moved ahead by the pressure created by the lockdown in India which was later extended as well. The cash-rich league first moved to the latest window of April-May later with an extension in the lockdown by Modi's government, the league was called off indefinitely till any further notice by the officials.
However, as BCCI is looking for every possible means to resume IPL in 2020, they have got vacant window in September after ACC has deferred Asia Cup shortly. Once they get the window of October-November after ICC cancels the T20 World Cup, the league can go ahead in full swing.
Also, see: