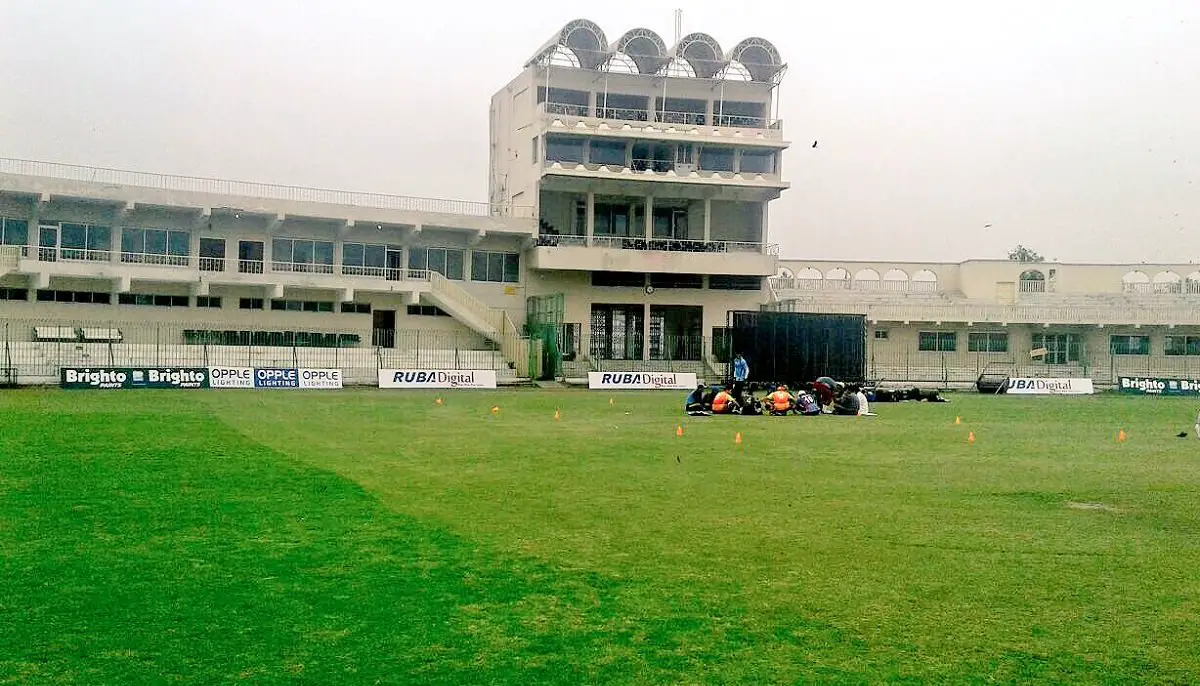 Peshawar's Arab Niaz Stadium might not be able to host the sixth season of the Pakistan Super League (PSL) amidst its incomplete renovation. The government has itself excluded from the duty according to the fresh revelation.
The constructor tasks were supposed to be completed by June but the globally ill pandemic left the work in its midway. Being unable to host PSL 6 at Arab Niaz Stadium, it has been suggested to host the matches at Hayatabad Sports Complex instead.
PCB high-performance director, Nadeem Khan bound forces with the Head of the International player Development, Salqain Mushtaq, visited both of the venues.
Peshawar's Arab Niaz Stadium might be unable to host PSL 6, still under construction
Coming to PSL 5, it is to be noted that the tournament was delayed on the day of semi-finals due to the extension in Coronavirus fears. The date for PSL to be rescheduled has not been announced yet. It could completely be called-off due to the ongoing situation which is a mega loss for PCB and franchises of the PSL.
All six franchises are to suffer a major amount of loss along with PCB as high and sizeable profits were expected. A business doesn't make a profit and generate revenues in its initial year, it took years to make it happen. PSL, being 5 years old, was assured of creating revenues.
Moreover, The six Pakistan Super League (PSL) franchises and the Pakistan Cricket Board (PCB) discussed the mutual decision to hold the remaining PSL in November however, the decision hasn't been confirmed yet. PCB made the decision to decline BCCI's request to cancel the tournament.
Also, see: